Statement from Our Director Clay DeForge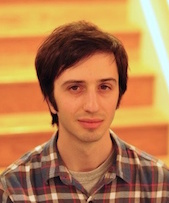 I was born in 1948 in upstate NY, thirty miles East of Rochester where I studied, as a high school student, at Eastman School of Music. After graduation from high school, I joined the San Diego Navy Band as principal Bassoonist and 1st Tenor Sax player in the jazz band. After getting my honorable discharge, I attended San Diego State University first majoring in Organ, then in Composition. I transferred to the University of Oregon, after my junior year to complete my Bachelor's and Master's degrees in Music Composition. My compositions and arrangements have been widely performed in Oregon.
I was the Contemporary Music Director at Mt. Soledad Presbyterian Church in San Diego from 1971 - 74. I was the Organist/Music Director at St. Mark's Episcopal Church in San Diego from 1974 - 76. I moved to Oregon in 1977 and became the Music Director and assistant organist at St. Thomas and Matthew Episcopal Church in Eugene from 1977 to 1982. I was the Music Director at Peace Presbyterian Church in Eugene 1982-89, the organist at Resurrection Episcopal Church in Eugene 1989-92, and the Music Director at Wesley United Methodist Church in Eugene 1999-06.
I was the Music Director of SongSpinners, a women's choral group from 1988 to 1995 and the founder and Music Director of Nightingales, a women's choral group at Sacred Heart Hospital from 1995-98. Both of these groups sang many concerts, including some at nursing homes, bringing peace and harmony to those that were unable to get out.
One of my proudest times was when I was hired at WomenSpace, an anti-domestic violence organization. I was the first and only male employee in their 35 year history. As the lead presenter, I went into the middle and high schools and gave presentations to the students on how to have an appropriate relationship, free of violence. My wife said I became an even better husband, and my two children said I became a better father and grandfather. I am proud of that time giving back to the community.
I still attend Wesley United Methodist Church, where I continue to sing in the choir. I have been active in attempting to move our congregation toward being a reconciling congregation, where we openly accept GLBTQ. We have a ways to go, but I, along with others, continue to move forward.
I am very active at Wesley in providing for the homeless, not only in housing them a couple weeks a year, but also in providing clothing, blankets and food under the Washington/Jefferson St. bridge. Last October, I was in charge of "Crop Walk" at Wesley. We raised over $1,770.00 to help feed the hungry in many parts of the world. This past summer I was an active participant in a Habitat for Humanity build in Springfield.
I am an active member of society, trying to bring peace, love and harmony to those that have become marginalized. I haven't been entirely successful.....yet!
© 2008-2012 Eugene Peace Choir | Designed and Hand-Built by Tom Berg | Updated 3-25-2012